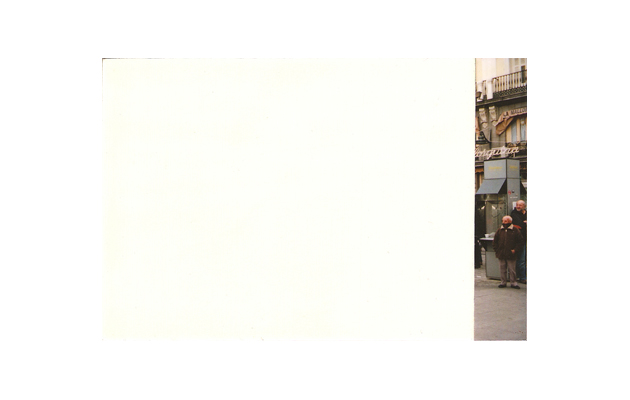 David Franklin´s off-cuts,
mixed media, 10 x 15 cm (84 pieces) 2011.

The series David Franklin's off-cuts is based on what David Franklin has cut off his photos before putting them in an album. He crops away the parts he doesn't like. I felt a sudden urge to ask if I could have his leftovers. They intrigue me; spaces, places and people you have decided to cut off, the unattractive bits you rather forget. I enjoyed finding a new use for these bits and discovering the humour in them. Theseoff-cuts also represents the passing of time, David Franklin is now the proud owner of a digital camera and is learning how to crop his pictures on the computer.