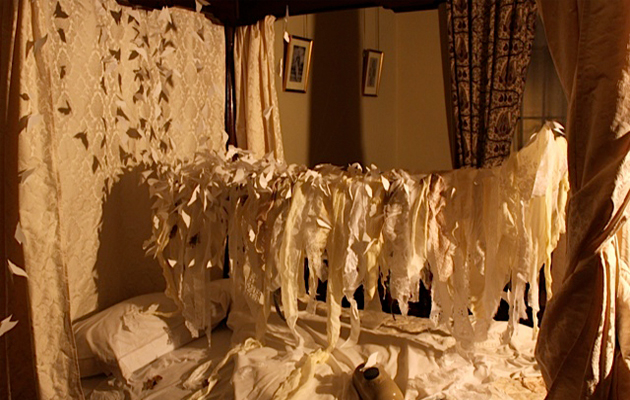 The Transformation
installation (textiles, paper), 2012

THE PAST UNRAVELS, INSTALLATION PROJECT, JERSEY MUSEUM, 2012.
The following images are from my latest exhibition that runs until 31 Dec 2012. The exhibition explores the history and heritage of Jersey through a Victorian family called the Ginestetís. The project explore themes of gender, identity, status and cultural identity through the omni-present depiction of the family. The installation designs and costumes created are symbolic of the unconventional individual characters that fill each room, telling a narrative.