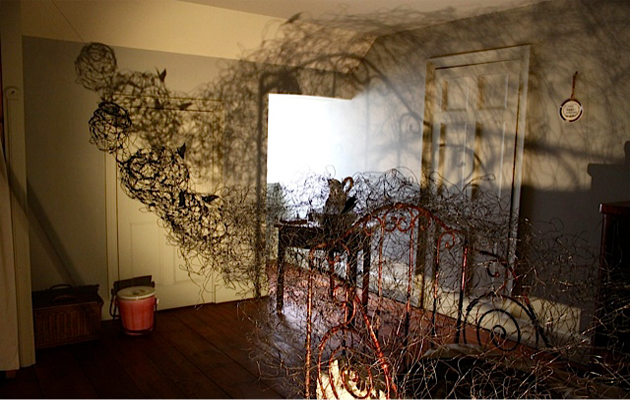 Bound to serve
installation (wire, paper, lighting)
from The Past Unravels
Jersey Museum, 2012

Installation representing the once live-in servant Elizabeth Mourant. The cage-like figure wrenches itself from the bed, whilst the projected shadows escape around the room, representing her multiple roles. A sense of entrapment, and belonging to the home. The basic and hard metal material reflecting a lack of opulence that is expressed in the former rooms.